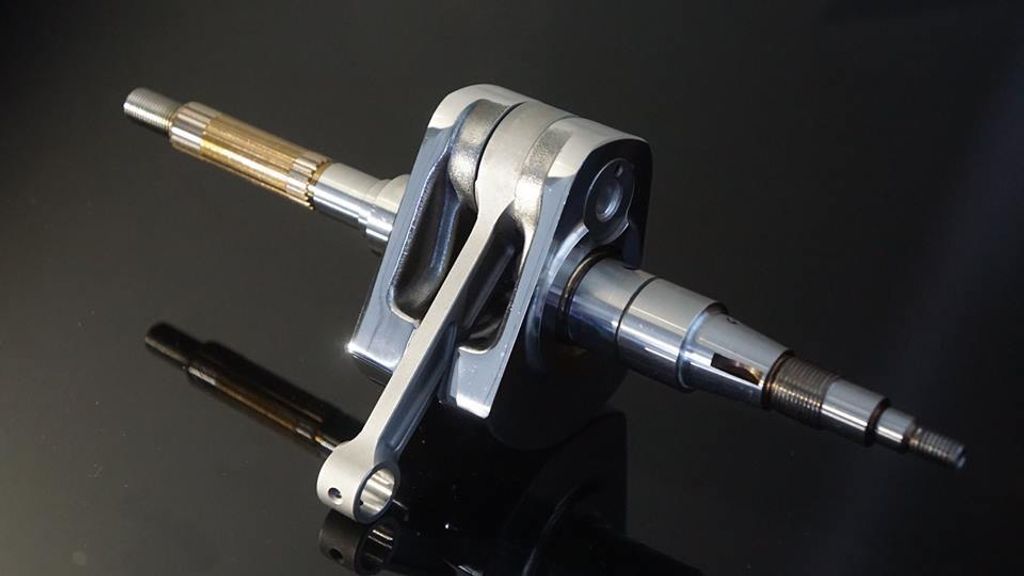 PI-270 Piaggio Vespa 946 racing Crankshaft Liberty 150 3V 4T LEM M73500 (2013-2014)
Piaggio Liberty 150 3V 4T LEM M73500 (2013-2014)
Crankshaft Piaggio 125-150 4T 3V
-Piaggio Fly 3V 125
-Liberty 3V 125
-Vespa 946 3V
-Vespa 3V LX 4t 125
-Vespa S 3V
-Vespa Primavera 3V
Sprint 3V 125 4t
(R.O.8805270001)
Piaggio Vespa 946 racing crankshaft.
We excels as renowned manufacturer & exporter of automobile .agricultural machines.Car connecting rods, Motor vehicle crankshafts,Air compressors connecting rods ,crankshafts which has wide spectra of applications. has been specializing in manufacturing various sizes of crankshafts and connecting rods for Automobiles , Motorcycles , Tractors Agricultural Machines , Yachts , Sawing Machines , Lawn Mowers , Air Compressors , Pneumatic Equipment , Refrigerating Equipment , And industrial Sprayers , Water Jet ...etc.

Based on equipped with precision manufacturing facilities and conscientious quality control systems ,we are able to supply products which can completely meet customer`s requirements .
---